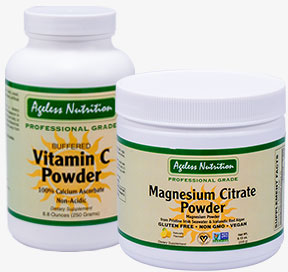 Hydro-CM (Colonic Moisturizer) program is a non-acidic water-soluble complex of calcium ascorbate and magnesium citrate derived from natural magnesium. The program facilitates holistic recovery and maintenance from irregularity, constipation, irritable bowel syndrome, diverticular disease, and related colorectal disorders. It also relieves straining to prevent the relapse of hemorrhoids and anal fissures. Provides up to 70 servings (two-to-three months).

Q&A: Why Hydro-C is no longer available? [link]
Ingredients Learn more How to take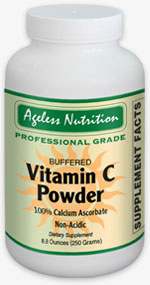 Hypoallergenic high-potency vitamin C formula buffered with calcium (the first part of the Hydro-CM program). Unlike conventional ascorbic acid — a type of vitamin C found in fruit juices and — calcium ascorbate is non-acidic and safe for the teeth and the stomach. This property is an essential consideration for young children and adults over 50, who don't have as strong defensive barrier against acids as teenagers or young adults. Contains 8.8 oz (250 g).

Q&A: Will this formula alone replace Hydro-C? [link]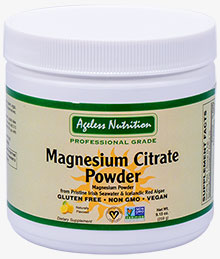 This hypoallergenic, non-GMO, and vegan-certified supplement is the second component of the Hydro-CM program that is intended for holistic and non-addictive management of irritable bowel syndrome with constipation (IBC-C), enlarged hemorrhoids, diverticular disease, and other functional colorectal disorders related to straining, enlarged or hard stool, irregularity, and chronic constipation in children and adults. Contains 9.13 oz (259 g).

Q&A: Will this formula alone replace Hydro-C? [link]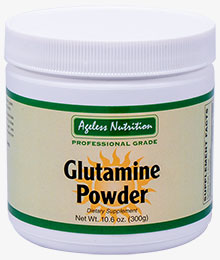 Pharmaceutical-grade L-Glutamine formula for intensive gastrointestinal recovery and treatment of acute dysbacteriosis. Serves as prebiotic for innate and supplemental flora. Facilitates the healing and integrity of the intestinal mucosal membrane. Robust mucosal membrane is essential for the normal functioning and survival of the intestinal flora. Contains up to 60 servings.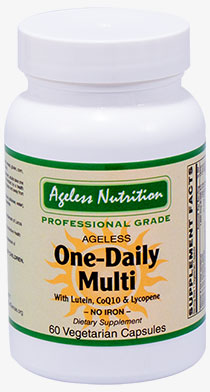 Professional-grade iron-free multivitamin complex for gastrointestinal and low-fiber diet support. Formulated to provide optimal daily allowance of essential vitamins, minerals, and microelements for adults. Contains 60 vegetarian capsules, two months supply.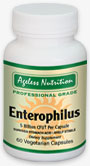 High potency strains of bacteria essential for the proper functioning of the large intestine. Viable intestinal flora is instrumental in supporting the immune system, and preventing premature aging, neurological disorders, bleeding and bruising, vitamin B-12 dependent anemia, and malnutrition-related hair loss. Contains 60 capsules.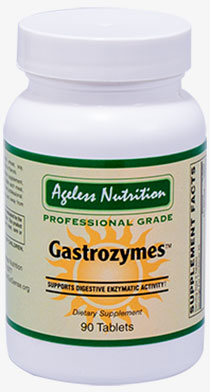 Contains naturally-occurring plant and animal-based digestive enzymes. Helps digest dietary proteins, fats, and carbohydrates. Recommended for indigestion, heartburn, and delayed stomach emptying. Helpful for relieving the symptoms of irritable bowel syndrome (IBS) with intermittent constipation and diarrhea.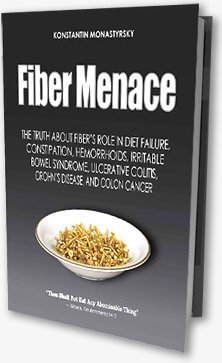 The Truth About the Leading Role of Fiber in Diet Failure, Constipation, Hemorrhoids, Irritable Bowel Syndrome, Ulcerative Colitis, Crohn's Disease, and Colon Cancer.
Softcover: 296 pages
ISBN: 0-9706796-4-5.
Q. Why have you changed Hydro-C to the Hydro-CM program?
We've been marketing Hydro-C supplements for holistic constipation relief since 2001. The company that had manufactured it for us since 2001 was sold to a multinational conglomerate, and the new owners canceled our account without notice on January 6th, 2021.
Although their action was highly unethical and potentially illegal, we didn't have the resources to contest it. And even if we could, litigation of this kind would take years, millions of dollars in legal fees, and its outcome wouldn't resolve your immediate needs.
Luckily, we found a high-quality replacement for Hydro-C. In some respects, it's even better than the original formula because it is more pleasant to take, particularly for children. Performance-wise, it works just as well as Hydro-C and has the same benefits.
The only difference, the replacement formula comes in two containers, so you'll need to mix a scoop of each in the same glass. Cost-wise, it is similar to the original formula.
Q. Do you plan to sell Hydro-C again?
No, we will not for the reasons explained above. We do realize that having this formula in a single container is more convenient. This issue is addressed below.
Q. Can I mix both supplements into one container for travel or regular use?
Yes, you may safely mix both supplements into a single container for travel or daily use. But DON'T DO this until you establish a ratio of both supplements that will provide you with the best response.
You SHOULDN'T TAKE more Magnesium Citrate Powder than a single scoop (3.7 g) to prevent its excessive intake. Vitamin C powder, however, can be taken safely in a larger amount.
Once you establish a proportion of both supplements that perform best for you, you can mix them using the same ratio, such as one scoop of Magnesium Citrate (3.7 g) with one teaspoon of Calcium Acrobate (5 g).
It's best to use a precision kitchen scale [link] to measure proper amounts and pour them into a clean container with a tight screw-on lid.
To assure consistent performance, shake the container well every so often because heavier ingredients may gradually migrate to the bottom, and the light ones will stay on top.
When traveling abroad, please use one of the original containers to prevent complications while going through customs.
Q. Can I use Vitamin C powder without the Magnesium Citrate powder or vice versa?
If you wish to repeat the Hydro-C action, it's best to use both formulas simultaneously. Vitamin C powder or Magnesium Citrate powder on their own may not work as well or at all.
Also, from a general health perspective (i.e., bone health, blood chemistry, calmness, etc.), it's better to take calcium and magnesium in synergistic amounts.
The potassium ascorbate in Hydro-C was not critical for its moisturizing action because of its small amount. For more details, please read the updated "How to Take" section [link];
Q. Why did you double the price for Hydro-C replacement
We DID NOT DOUBLE THE PRICE. When Calcium Ascorbate powder ($24.95 for 250 g) is combined with Magnesium Citrate powder ($24.95 for 259 g), you'll be getting the same amount (509 g for $49.95) of combined powder as two bottles of Hydro-C (500 g for $49.95).
In other words, the price "per dose" is the same (~$0.85 c). These two containers will last you for about two months, just like two bottles of Hydro-C, or much longer if you'll be taking these supplements every other day or occasionally.
Q. Why can't I purchase more than two kits of the Hydro-CM program or its respective components?
We have a limited inventory of new supplements and would like to make sure that all of our existing clients will have access to them. Additionally, we would like to allow you to confirm their effectiveness before purchasing more supplements.
We'll remove both limitations as soon as we have enough inventory to fulfill the demand until most of our existing clients have a chance to ascertain their effectiveness.
Q. Why are you selling Vitamin C powder and Magnesium Citrate powder separately while you don't recommend taking one without another?
First, some of you may be using more Vitamin C powder than Magnesium Citrate Powder. For this reason, you may want to purchase Vitamin C powder separately to balance out the remainder of the Magnesium powder. This way, nothing goes to waste, and it will be more economical.
Second, these are highly beneficial supplements for general health and prevention, and some clients may want to purchase them separately for their families and friends.
Quality Assurance
Vitamin C Powder, Magnesium Citrate Powder, Recovery, Ageless Protection, and Enterophilus are made in the United States from pharmaceutical-grade components in accordance with United States Pharmacopeia (USP28) and audited standard operating procedures (SOP's).
Our contract manufacturing facilities are GMP (Good Manufacturing Practices) certified by UL and the Natural Products Association, FDA inspection compliant, and all raw ingredients are assayed and cultured for yeast, mold, and bacterial purity. Disintegration and dose variations are also tested according to the United States Pharmacopeia.
Here are the other important quality and performance aspects:
Highest possible rate of disintegration. We give preference to capsules and gelcaps because they offer rapid and complete disintegration in the stomach, even in older individuals with inadequate acidity. It is an important consideration because undigested supplement tablets with glazing may obstruct the pyloric valve, delay stomach emptying, and contribute to gastritis, heartburn, GERD, and/or get trapped in the hiatal hernia bulge.
Hypoallergenic. Ageless Nutrition supplements "Contain no yeast, corn, wheat, sugar, salt, starch, soy, gluten, milk, eggs, dairy, artificial colors, flavors, or preservatives." This is particularly important for people with digestive disorders, for whom inflamed mucosa is so sensitive; for young adults, whose immune systems are still building up; and for older persons, whose intestinal mucosa membranes may be permeable for undesirable substances.
No fillers, colorings, and stabilizers. We don't need fillers to bulk up tablets and capsules for appearance's sake; second, they aren't subjected to high-temperature compression; third, they don't spend months at a time in open-air containers in seaports, ship hulls, or trucks.
Adjustable doses. Because all supplements aren't squeezed into one or two tablets, you can easily adjust the dose to your weight, age, gender, and other individual preferences.
Optimized for digestion pattern. To assure optimal digestion and assimilation, Morning and Evening packs are adapted for light meals in the first half of the day and heavier meal in the second part of the day.
Freshness and potency. Ageless Nutrition supplements are manufactured in small batches to order. The manufacturer dates every batch to guarantee a minimum of 100% of the labeled claim for all ingredients up to the date indicated at the bottom of the container.
Reduced risk of tampering. Ageless Nutrition ships directly from the manufacturer to our storage and packing facilities. They are not exposed to the retail environment. The packaging is tampering-evident.